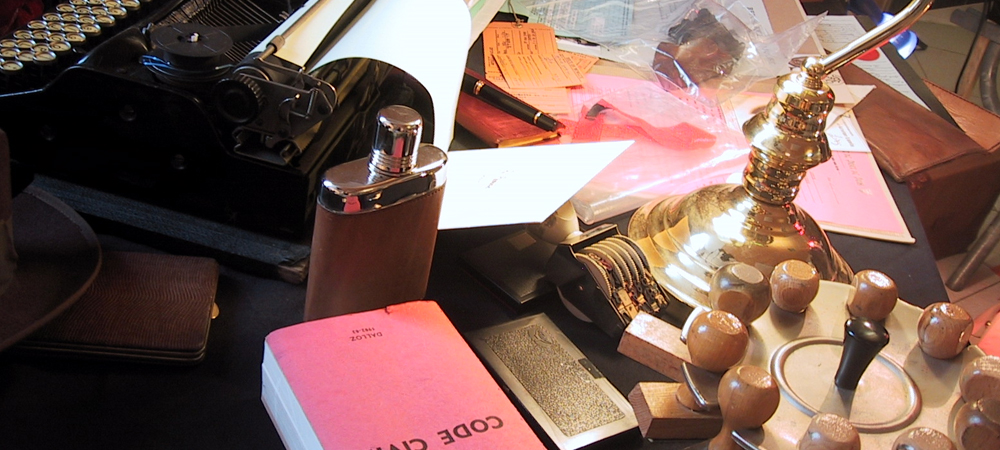 Becoming a private investigator is something which almost all of us had dreamt of in our childhood. Our primary source of inspiration seemed to be Scooby-Doo, along with several other cartoons. Thanks to the content which was portrayed in these cartoon shows, it gave us the belief that being private detectives is not only highly thrilling and exciting, but greatly rewarding as well. In addition, it also made us believe that you would not need to have a high degree of education in order to become a private detective.
However, as years passed by and we grew up, we seemed to come in contact with reality as well. That made us realize that there is more to becoming a private detective than meets the eye. Not only that, but this is also not a profession where you will just be able to get a job one fine day. Intense hard work and dedication would be required in order to just land a starting position in this field.
That being said, if you would still like to pursue you dream, then New York would seem like one of the best places to become a private detective. In addition to housing some of the finest detective training programs, they are also pretty well-known for being lenient to all the applicants. As a result, you would be able to receive a higher chance of getting a spot as opposed to you applying someplace else.
On the other hand, in order to ensure that you are applying for the post of private detectives in the correct manner, it would be beneficial to know about the procedure and requirements. Based on that, you will be able to know that you are indeed going the right way.
Minimum requirements for obtaining a license
One of the first things that you would have to do is obtain the license. This is because it would not be possible to move forward without getting a license. In other words, the license is the crucial piece of document which would help you in distinguishing yourself from the fraudulent private detectives that seem to operate out there.
However, in order to obtain a license, there are some minimum requirements which would need to be met by every individual. No exceptions would be made in this case.
The applicant must be a citizen of the United States
The applicant must at least be 25 years old
The applicant must possess a high school diploma. This would show that they have at least the minimum additional requirements to read and write.
Minimum education and experience requirements
In order to become a private investigator, it is not particularly necessary that you have degrees upon degrees to present as proof. Rather, more importance is stressed on the level of experience. Therefore, the applicant must have at least one of the following requirements:
At least three years of full-time working experience as a licensed private investigator, an employee, or working with a police agency or a government investigative agency
At least three years of working experience where the primary duty of the applicant was conducting investigations
At least three years of full-time work experience where the applicant was responsible for the supervision of at least three people
At least twenty years of service being provided as a police officer
At least twenty years of service provided as a Fire Marshall.
Attending the private investigator examination
Once you have managed to pass the above two requirements, the next one would include crossing a major hurdle. This is because you would have to sit for the private investigator examination. Exam schedules are usually uploaded on January and July each year. The exam schedules can easily be checked in all the relevant exams.
The duration of the exam would be two and a half hours. On the day of the exam, the applicant would be required to bring along with them a photo ID which has been issued by the government and the examination fee check of $15.
Before the applicant would sit down for the examination, they would be subjected to thumb printing identification. In addition, all electronic devices would also be taken away.
In order to pass this examination, one would have to score at least seventy percent. The results would be sent by mail. In addition, a licensing application would also be sent which would need to be completed.
Complete the fingerprinting procedure
In order to go through their fingerprinting procedure for private detectives, there are only two places for that. So, in order to make sure that you will be able to get the procedure done in a smooth and seamless manner, then an appointment would need to be scheduled in advance. In addition, the fingerprinting form would also need to be filled up and presented at the time of the procedure.
Apply for a private investigator license
Once the applicant has managed to go through all the steps, they would then be able to apply for their license. In order to apply for this license, one can easily do it as an individual, a part of a partnership, or a corporation.
Along with the application form, the following documents would also need to be included:
A DMV consent form which is signed
Bond form
A receipt from the digital fingerprinting which should be from an approved vendor
Application fee
Proof of qualifying experience being obtained. Every employer must be sworn when giving this testimony
Proof of earnings from the last three years of full-time work experience.
Get to work
Now that the applicant has received the licensure in order to become private detective, they can try their luck in various associations and investigation agencies. In addition, they should also utilize the opportunity of attending seminars, conferences, and job fairs.
Therefore, this is all one would need to know regarding the process of becoming a private detective. Even though it might seem lengthy and time-consuming, it would all be worth it in the end.